If you require a wooden box for storage, transportation or a one off purpose give us a call and let us design, build and deliver the product exactly to your specifications.  All our boxes are built with reconditioned/recycled timber giving you a quality product, whilst being enviromentally consious.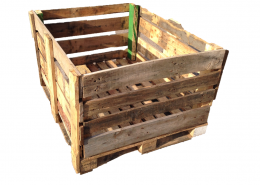 Dimensions (mm): 1200 x 1000 Available in various depths.
Have an enquiry?
Get in touch with us today!